Revisiting the Popular Crocodile Park in Davao City
April 09, 2017
So it was a wish granted for D1 on her birthday - a day with the wild and adorable creatures in The Crocodile Park, a family friendly park and one of the popular attractions in the city of Davao.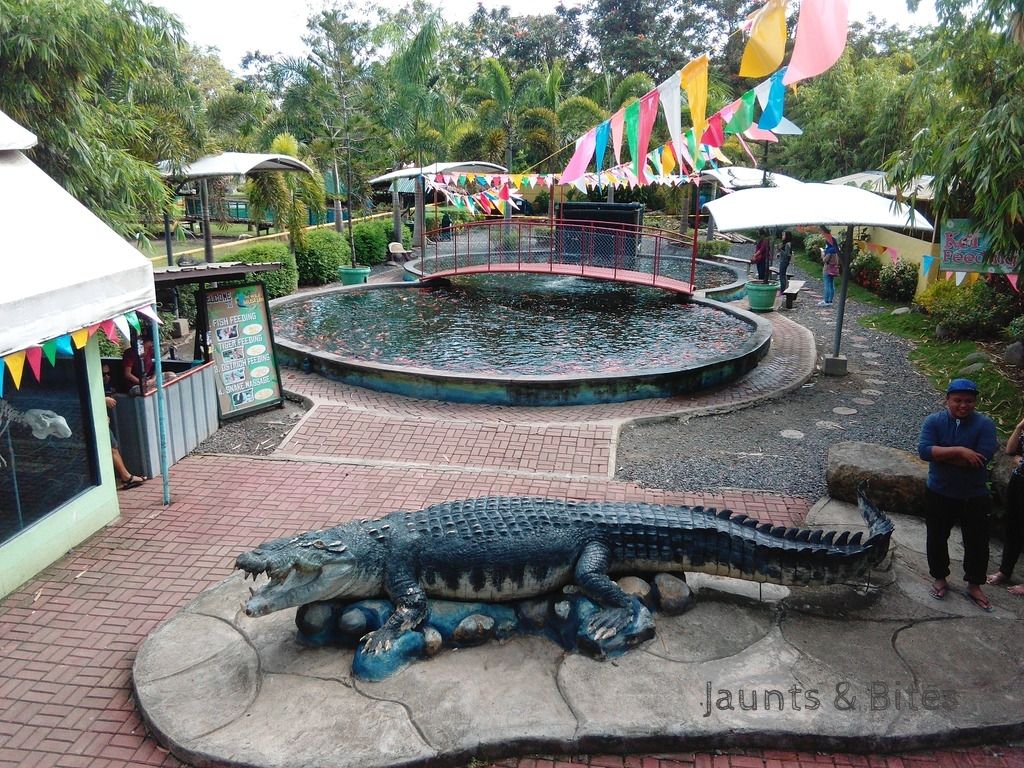 I just wonder why of all the things that she could ask for on her birthday, she chose to be in the Crocodile Park. It's just to me it's a little girl thing and she's 16 ... but then we were there so I guess that's was indeed a wish granted.
To get in the park costs Php 250 per person but the three of us made it all the way for free and still get to enjoy everything there is just like everyone did and that's another story.

Almost everything inside the park looks familiar to me (but not to D1 and D2) except the feeding activities which the both of them enjoyed a lot. D1 had these starving Kois fed...
while D2 fed this fierce giant, wild cat.
A piece of meat costs Php50 :D
I'm surprised, the boy who sold us the meat to feed the tiger volunteered to take us a picture... very kind of him.
"I enjoyed it here a lot", says the birthday girl. That had me wonder if I ever brought her there before. I thought I did but that was when she was still little. No wonder she and her sister went giddy about everything in the park as if it's their first time - from the largest and the host creature - the crocodile, or popularly known as "pangil" (means fang)...
to the smallest critters...
These are at least the smallest that I've seen the whole time other than the long time residents in the park - the caged cardinals and the singing,
gci musicians friend
, canary and house sparrows which I haven't took a picture of this time.
Though it's main host is a giant reptile, the park also housed numerous animals, big and small that every park goer (young and old) would enjoy in different ways. Most of these animals are captioned with their scientific names and origins. I remember I took pictures of almost all of the names back then. This time I got busy taking pictures of the two teens while enjoying their encounter with the creatures.
Here are some though...
Our time spent here was priceless. We were delightfully amused. It reflects on our photos together below. :D











"Animals should not require our permission to live here on earth. They were given the right long before we arrived".